In this series, I'm interested in exploring drawing as a dialogue—a give and take of how we present ourselves, and ultimately are perceived. I ask individuals to consider how we participate in constructing identity by drawing me while I draw them. We sit facing one another, make our marks, and are then confronted with how we are perceived by the other. Once the drawings are complete, I ask the participant to sign their artwork, and to provide a title for the drawing I made of them. In this way I am inviting the person sitting across from me to take ownership of their work, while also giving them the opportunity to have the final say in how they are presented in their drawing.
I started digging deeper into concepts around identity in the summer of 2016. The Contemporary Korai series that I made in Greece was an attempt to tell other people's stories, and although I tried doing that in Baltimore, reflections in my journal revealed that I needed to take this time to explore my personal identity through my artwork. I started incorporating elements from my childhood, elements that helped me to acknowledge my cultural identity. In the resulting installation that I created, I played with ways of having the viewer interact with my work, inviting them into my personal story.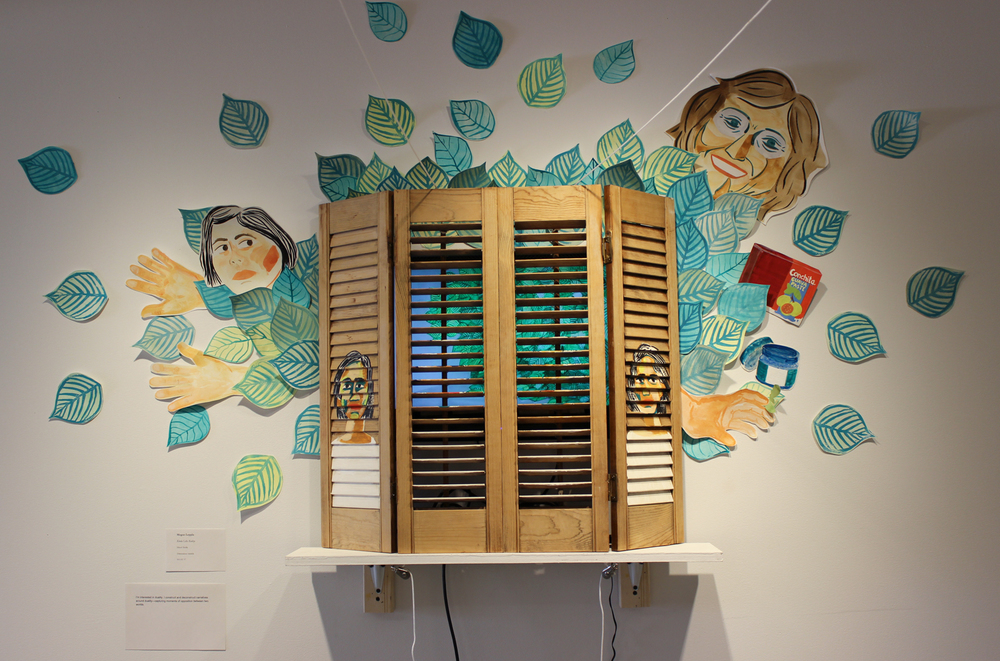 During the summer of 2015 I was accepted into a residency with the Skopelos Foundation for the Arts in Skopelos, Greece. I submitted a proposal to make paintings that documented the colors of Greece by region throughout the Cyclades Islands. However, this was during a time when Greece was in the midst of a referendum. Before settling into my studio there, I found myself compelled to document the people of Greece during this difficult time. I was tethered to my journal throughout the project. You can read more about this project here.